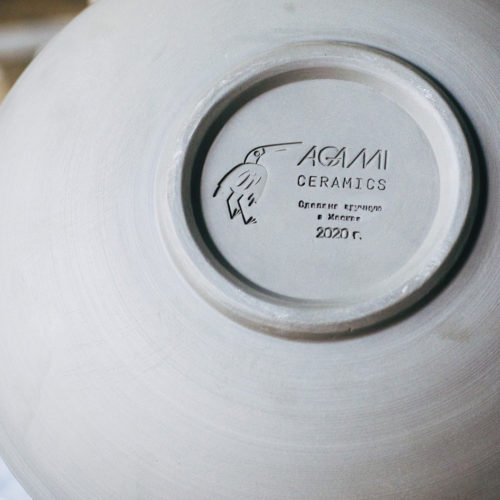 Agami Ceramics was founded in 2016 in Moscow. Over just a few years, it has grown from a tiny workshop into a full-cycle production. The leading restaurateurs of Moscow and St. Petersburg, as well as young creative chefs, have fallen in love with our crockery. Now we are working in two directions: professional restaurant crockery and home ceramics.
Agami Ceramics uses handcrafted production that combines modern and traditional techniques. We support the principles of sustainable development and fair trade. Each piece is imbued with the skill and expertise of our craftspeople, whom we are extremely proud of and cherish dearly. Since we recycle most of our materials and give them a new life, our production process is virtually waste free.
We use durable, high-temperature materials, and Agami's tableware has passed laboratory quality tests. We develop the glazes ourselves, which means you will never come across our colour combinations on the mass market.
We are proud of the fact that well-known publications such as Elle Decoration, Afisha and The Village regularly feature our products when writing about stylish, contemporary Russian ceramics.
Address
The Agami Ceramics workshop is located in the Elektrozavod building (Entrance 3). Visits are welcomed on weekdays between 11:00 and 20:00 by prior arrangement.
Moscow, 21 Elektrozavodskaya Ulitsa
Business hours: Monday-Friday from 11:00 to 20:00
Phone number
Email